Car Accident Chiropractor in Savage
Awarded Car Accident Chiropractor, Dr. Kristin Hammer can help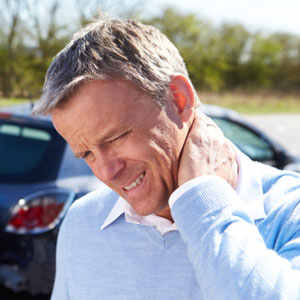 We can help you restore your health and regain your life after an accident. In addition to a variety of types of injuries that can occur with a car accident, such as whiplash, neck stiffness and back pain, car accidents can be a very stressful scenario. We have extensive experience in helping people return to their normal activities after a car accident. Clearwater Chiropractic is your car accident Chiropractor in Savage, MN.
What you should know:
In Minnesota, if you are hurt in an car accident, nearly all cases are covered at 100% at no cost to you, even if you were at-fault, or a passenger.
By law, going to the doctor will NOT make your rates go up.
Your own auto insurance is who covers you, even if you were the one hit.
Work injuries are covered as well
We will refer for any medical care if needed
What happens if you get in a car accident?
Even a minor car accident can cause injuries. Some of the symptoms that people have presented to our office after being in an car accident include:
Whiplash
Neck Pain
Stiffness
Numbness/Tingling
Sciatica
Foot Pain
Headaches
Back Pain
Shoulder Pain
Hip Pain
Knee Pain
Fatigue
Many people do not develop these symptoms for months or even years after their car accident. That is why it is extremely important to get checked by a chiropractor as soon as possible. Clearwater Chiropractic is your Car Accident Chiropractor in Savage, MN.
In most cases, we will work with your auto insurance so there is no out of pocket expense to you regardless if you were at fault or not, a driver or passenger, or even if you were driving someone else's car. Don't wait any longer, call us now so we can help you.
Get in Touch with Us
We'd love to hear from you. To make an appointment at Clearwater Chiropractic please call (952) 226-6800.
CONTACT US

Savage, MN Chiropractor serving the Prior Lake and Burnsville communities